---
Software-Defined Data Fabric for the Hybrid Enterprise
Future-Proof your Data Layer
Hybrid Enterprise Data Layers Are Increasingly Complex and Insecure
Enterprises often find it challenging to keep up with the rapid proliferation and availability of various on-premise and cloud storage solutions across the organization. The result is an increasingly complex, difficult to secure, and often expensive vendor-locked ecosystem.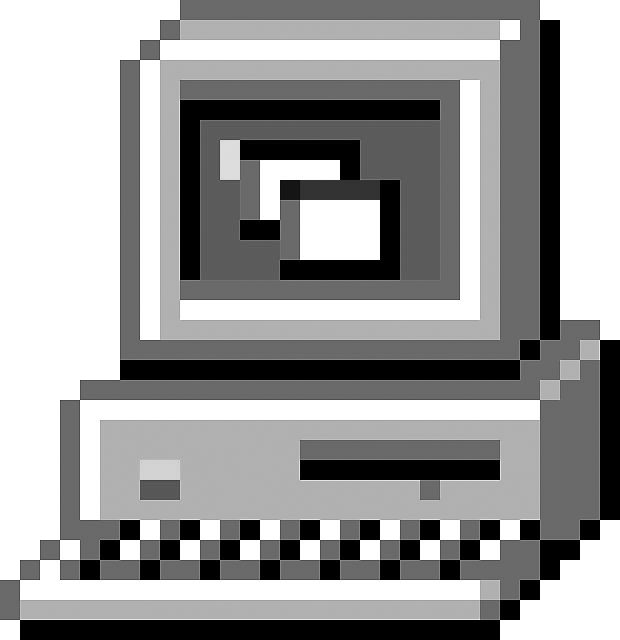 Legacy
Dozens of legacy systems patched together.
Vendor lock-in comes with significant hidden costs.
Complexity
A spaghetti of systems and responsibilities develops over time.
Cloud
Consuming public cloud efficiently and securely is not easy.
Vulnerabilities
Patchwork approaches expose enterprises to increased security vulnerabilities.
Vendor Creep
Increasingly more vendors need to be integrated.
Rigidity
The cost of uncontrolled complexity is lack of agility.
High Cost
Lack of agility increases costs and misses opportunities.
How StorageFabric™ Unifies and Secures The Hybrid Enterprise Storage Layer Painlessly
StorageFabric is the highest-performance least-friction data layer to unify, protect, migrate, and commoditize storage: in-cloud, on-prem and legacy.
It is a customer-hosted global scale-out software platform that enables enterprises to integrate, protect and unify tens of on-prem and in-cloud storage providers. It seamlessly offers unified virtual namespaces through standard APIs to enterprise users world-wide. StorageFabric frees the enterprise from expensive vendor lock-in and integration complexity, while handling the significant security vulnerabilities that come with the cloud.

Whether on-prem or in the cloud, enterprise applications and users can now focus on business logic and let StorageFabric handle the difficult bits including inter-system integration, API incompatibilities, data migration, security and integrity, vendor lock-in, etc. A full scale-out architecture enables ultra-high performance with multi-Tbps speeds.
At the end of the day, all data is fully protected even in the case of a cloud breach. The enterprise has gained unprecedented agility, costs have been slashed, and storage vendor lock-in has all but disappeared.
Extreme Agility
No
Lock-In
Easily switch vendors even in realtime.
Strong End-to-End Protection
Breaches do not impact fully-protected data.
Ultra High
Performance
Easily push multi-Tbps I/O traffic globally.
Commoditize
Storage Vendors
Plug and Play different vendors with no disruption.
Global
Scale-Out
Cross-continent deployments? No problem.
Minimize
Footprint
Achieve Near-Zero On-Prem Storage Footprint.
Zero Disruption
Adoption
Apps can continue using existing systems.
Immediate
Cost Savings
Agility provides immediate and long-term savings.
Learn how StorageFabric™ solved significant integration challenges for a Fortune 25 enterprise while also saving them tens of millions. In this short video we briefly explore their path to modernize on-prem infrastructure while looking forward to increasing cloud adoption.
The enterprise was faced with a veritable spaghetti of interactions between tens of legacy systems and newer tech: a dozen underlying storage systems with different APIs, handling resource provisioning, identity management, access control, logging, metering, billing, charge-back, archival and backups, as well as enforcing a wide range of enterprise policies etc. Once cloud adoption rolled in, this was compounded by the significant increase in vulnerability surface and the requirement to enforce cyber policies enterprise-wide as it extends or bursts into the cloud. Finally, the architecture needed to securely and reliably scale across many lines of business.
Download Case Study
This demo showcases how StorageFabric unifies endpoints for simultaneous access to multiple on-prem and cloud storage providers, and enforces enterprise-wide data governance and access control.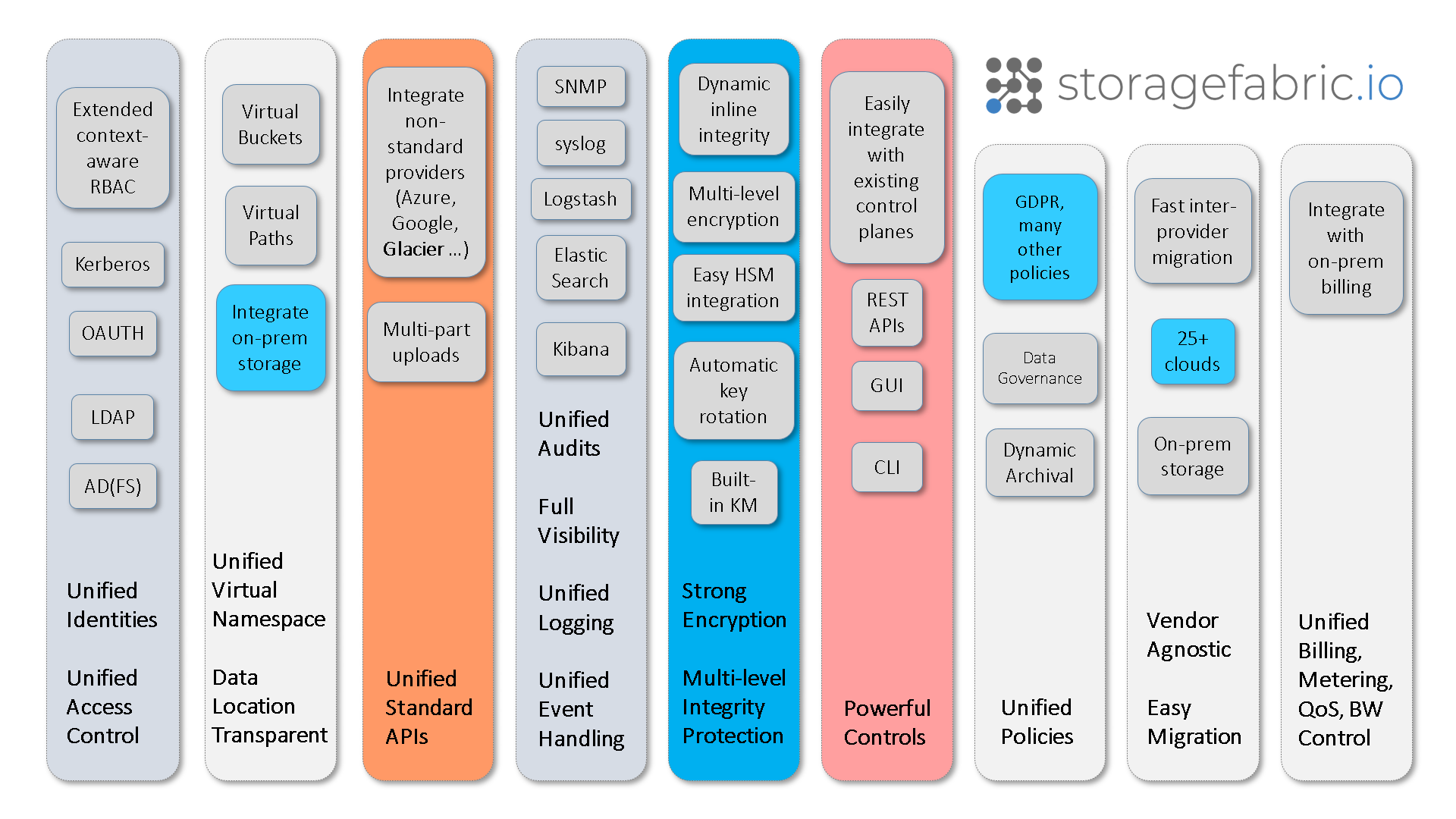 With just a few nodes, StorageFabric can handle multiple Terrabit per second throughput. This is 10-15x faster than typical stacks. Enterprise-wide footprint is near-zero, full scale-out redundant, and extremely easy to deploy e.g., in 3 minutes even for global multi-continent deployment.